Skip to Content
Reliable Children's Restorative Dental Care in Columbia and Spartanburg
While we cannot stress the importance of preventative dental care enough, sometimes children's restorative dental care is necessary for our Columbia and Spartanburg, SC patients. Whether your child has damaged a tooth playing sports, or tooth decay has caused a cavity, restorative dental care helps restore your child's pearly whites. Even if they haven't developed their permanent teeth yet, restorative care is vital to helping them prepare for their permanent teeth. Should your child ever experience a restorative dental emergency, please call our office immediately to arrange an appointment.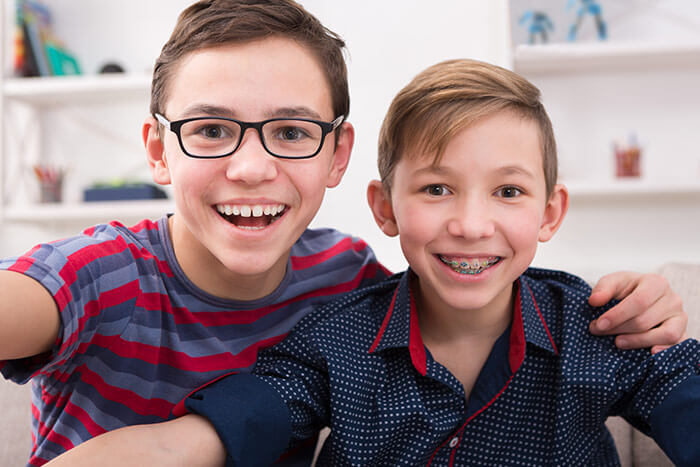 From Crowns & Fillings to Developmental Retainers
Before recommending a restorative dental procedure, our pediatric dentists will likely take or review your child's x-rays. Certain procedures and patients may require the use of sleep dentistry to help make the procedure more comfortable and less nerve-wracking. If sleep dentistry is required, you'll be asked to sign a parental consent form. We provide comprehensive children's restorative dental care, which includes the following basic procedures:
Fillings
If your child has severe tooth decay, tooth-colored fillings are another restorative option available in our dental offices. A filling helps fill in the area of a tooth that's been compromised by a cavity.
Crowns
If your child's tooth has been severely damaged by tooth decay, a dental crown is a restorative option that allows them to keep their tooth. A covering that fits snugly over a tooth, a crown protects what remains of a tooth's structure.
Developmental Retainers
Used to help hold your child's jaw and teeth in their proper alignment, developmental retainers are especially common after orthodontics procedures.
Carolina Dental Docs Helps Restore Children's Smiles
Carolina Dental Docs would love to help restore your child's smile with our children's restorative dental care in Columbia and Spartanburg, SC. From crowns and fillings to developmental retainers used after our children's orthodontics procedures, you can rest assured your child's dental care is in good hands. Please contact us to request an appointment. Our pediatric dentists will explain every recommended treatment in greater detail so that you and your child have a better understanding of our restorative dental options.
Don't Overpay for Your Child's Dental Care