Skip to Content
Pediatric Dentist in
Columbia, SC

Proud to offer discounted fees & never deny service based on inability to pay.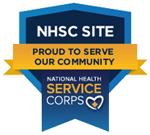 Dr. Matt Rivera, DMD
Dr. Rivera grew up in Anderson, South Carolina. He received his undergraduate degree in health science from Clemson University and his Doctorate in Dental Medicine from the Medical University of South Carolina. Dr. Rivera joined our team at Murrells Inlet Dental Group in 2017. He is committed to providing the highest standard of care to his patients. Dr. Rivera is a member of the American Dental Association and the South Carolina Dental Association.
Dr. C. E. Willard, DMD
Dr. C. E Willard was born in Ware Shoals, South Carolina and has lived there his entire life. He received his undergraduate degree from Lander University in 1976 and his doctorate degree from MUSC in 1986. Dr. Willard owned a private practice in Ware Shoals where he practiced for 25 years. Dr Willard enjoys all aspects of general dentistry. In his free time, he enjoys fishing, hunting and playing bluegrass music.
Pediatric Dentist in Columbia, SC
Address
2302 Bush River Rd
Columbia, SC 29210
Phone
803-798-8675
Hours of Operation
Monday: 8:00 AM – 5:00 PM
Tuesday: 8:00 AM – 5:00 PM
Wednesday: 8:00 AM – 5:00 PM
Thursday: 8:00 AM – 5:00 PM
Friday: 8:00 AM – 12:30 PM
Ackmann & Dickenson, North Washington Avenue, Minneapolis, MN, United States
Schedule an Appointment with Carolina Dental Docs Today
Don't Overpay for Your Child's Dental Care