Skip to Content
On-Site Children's Orthodontics for Your Convenience
Not every child is blessed with perfectly-aligned teeth. In addition to preventative and restorative dental care, Carolina Dental Docs is also focused on providing children's orthodontics in Columbia and Spartanburg, SC. Our pediatric dentists work closely with our on-site orthodontists, so your child or teen can receive complete dental care in our offices. When you choose to receive orthodontic treatment here, we offer two bonus cleanings in addition to the two regular cleanings already covered by most insurance plans. That's because we're dedicated to keeping our dental and orthodontic care as affordable as possible for you. We provide children's orthodontics for kids and adolescents of all ages.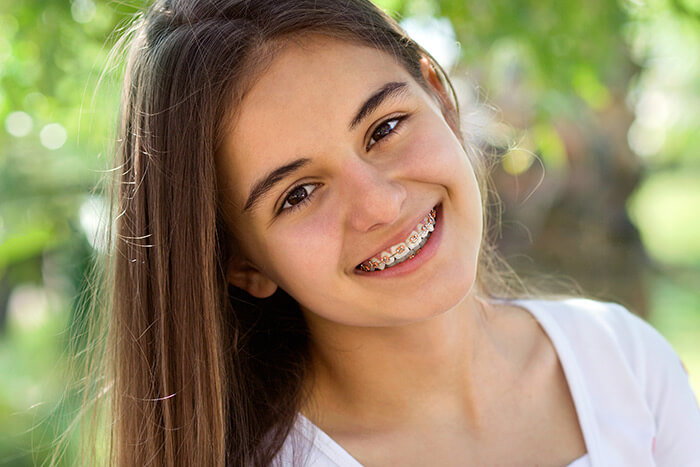 Braces to Space Maintainers: Correcting Children's Smiles
Orthodontics is the specialized branch of dentistry involving crooked or misaligned teeth and bites. From braces to space maintainers, there are many orthodontic options available to help correct your child or teen's smile. A space maintainer is a custom-built metal or acrylic appliance used to help their permanent teeth erupt properly once their baby teeth have been lost. A space maintainer can be either fixed or removable, depending on their needs. Braces are used to help align crooked teeth or to correct a misaligned bite by gradually shifting your child's teeth into the desired position. Carolina Dental Docs would love to discuss all of your available options using our state-of-the-art children's orthodontics in Columbia and Spartanburg, SC. All it takes is a consultation to get the discussion rolling.
Schedule an Orthodontics Consultation in Columbia and Spartanburg, SC
Could your child or teen use some help in achieving a straighter smile? From the type of orthodontic treatment to the actual orthodontist, you have many options to consider. Carolina Dental Docs welcomes the opportunity to provide a consultation for children's orthodontics care in our Columbia and Spartanburg, SC offices. Please contact us today to request an orthodontics consultation at your convenience. Our friendly staff strives to provide the best orthodontic care for your child or teen. Our mission is to provide a great start for a lifetime of great smiles, and our orthodontics care is part of that process.
Don't Overpay for Your Child's Dental Care